From time to time we will offer some of our restoration tips for your VW. We will show you ways to put your classic back together with home tools to save on time and money.
By signing up for our newsletter, you can get these tips delivered straight to your inbox.
Sign up today!
List of VW Bug Restoration Tips

Hey folks, here is a quick tip on making your brake drum an easy install job.
---

Here is a short tip on Rear Convertible Beetle Quarter window Scrapers installation.
---

Just a short video showing us using our steam power washer to blast a VW motor to get it clean from grime or gunk.
---

This is a short video showing a recent trick I figured out when removing the door/glass mechanism on a 65 and later VW beetle bug door.
---

Routine cleaning of automotive glass removes light dirt and contaminants and requires nothing more than a good glass cleaner and chamois.
---

This is just a short teaser to get you hyped on my new upcoming series, a 1954 Oval Window Beetle 36hp Engine Build.
---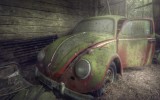 New year, new project. And why not? After all, what else is there to do during these cold, dark evenings and wet weekends.
---

Here is a short video on replacing your clogged or rusty steel fuel line in your Vintage VW. You can bypass the tunnel and install it next to the brake line.
---

Jim Hespenheide from Paul's Chrome Plating gives us some tips on chroming. www.paulschrome.com
---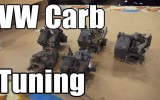 Here is a short video on Tuning your Vintage air-cooled VW beetle ghia bus Carburetor to run smoothly.
---