From time to time we will offer some of our restoration tips for your VW. We will show you ways to put your classic back together with home tools to save on time and money.
By signing up for our newsletter, you can get these tips delivered straight to your inbox.
Sign up today!
List of VW Bug Restoration Tips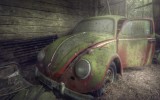 New year, new project. And why not? After all, what else is there to do during these cold, dark evenings and wet weekends.
---

Here is a short video on replacing your clogged or rusty steel fuel line in your Vintage VW. You can bypass the tunnel and install it next to the brake line.
---

Jim Hespenheide from Paul's Chrome Plating gives us some tips on chroming. www.paulschrome.com
---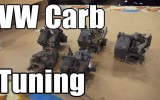 Here is a short video on Tuning your Vintage air-cooled VW beetle ghia bus Carburetor to run smoothly.
---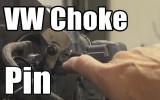 From time to time you may run into an issue where your choke on your VW does function properly. Sometimes it is this little pin that falls out the side of your carb.
---

Short tip on How To setup and make sure your Beetle Doors are aligned and will open & close correctly.
---

I have posted this in the past before here on my site, The Original Fast Volkswagen Beetle Fan Generator Belt Change.
---

Focus is on a Shift Rod Bushing replacement that is guaranteed for as long as you own your car.
---

Our friends at Meguiar's share their top tips for creating a high-gloss shine on your car in under 15 minutes.
---

Here is a short video on "How to Install" the famous Pop Out Windows for your Vintage VW Beetle.
---