Short video on the Annual Nyack NY Vintage Car Show Cruise night 2016.
---

Your car's paint suffers when it's hidden beneath dirt, grime and even swirl marks. Here's a quick look at the steps you can take to rid your ride of the dreaded swirl.
---

Mid America Motorworks demonstrates how to remove and install new hood weatherstrip.
---

Whether it's your first foray into the hobby or one car purchase of many, the instantly recognizable VW Beetle makes for a great collector vehicle.
---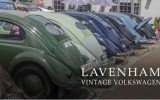 This is the Lavenham Vintage Beetle Show 2016.
---

This is a Vlog update on our Classic VW BuGs shop as of 6-30-16. Take a peek, see what we have for sale, what's in stock, and what we are working on.
---

This is the 6-22-16 Bear Mountain NY Wednesday night classic car cruise. This was a packed night, probably over 1000 cars, we cruised in with the DuBs!
---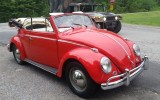 Found this BuG on Craigslist and it was only 20 min from my shop in West Point NY.
---

If there is a hard to find part for your particular vehicle, maybe a local shop like this can make the part for you?
---

This is just another short video of us Vdub Fellas cruising up to the weekly Wednesday night classic car cruise at Bear Mountain State Park NY.
We went up with two 67s, a 51, a 55, a 60 beetle and 60 ghia.
---