Here is a short video on replacing your clogged or rusty steel fuel line in your Vintage VW. You can bypass the tunnel and install it next to the brake line.
---

Jim Hespenheide from Paul's Chrome Plating gives us some tips on chroming. www.paulschrome.com
---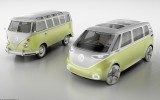 How awesome is this? The MicroBus could be coming back, this time Electric!
---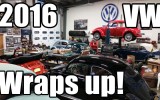 Just a short video here wrapping up the 2016 year here at Classic VW BuGs. I discuss briefly the market this year, and what we have learned as we come to a close of 2016.
---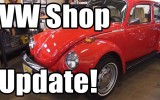 Short video on a "Shop Update" at www.ClassicVWbugs.com. 12_16_16. See what we have been working on as the year comes to an end.
---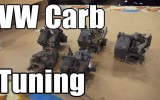 Here is a short video on Tuning your Vintage air-cooled VW beetle ghia bus Carburetor to run smoothly.
---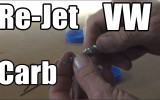 Here is a short video on removing, inspecting, cleaning, and re-jetting the main jet on a Vintage VW Carburetor.
---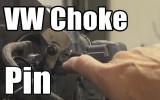 From time to time you may run into an issue where your choke on your VW does function properly. Sometimes it is this little pin that falls out the side of your carb.
---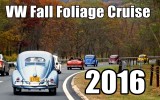 The Annual Classic VW BuGs Fall Foliage Cruise was incredible this year! What a blast, it was a record breaker, 43 VWs and over 70 people.
---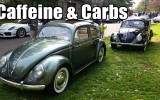 Nice show we went to on a cool October morning in 2016 called Caffeine and Carbs in New Canaan CT.
---