Are you interested in getting a Build-A-Bug? Visit our Submission Form & Information Page, fill out the information and we will get to you as soon as we can.
---
Current Active VW Bug Projects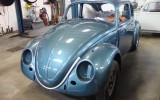 1958 Beetle Bug Project Sedan for 2017! This bug has gone through a complete body off painted restoration for Bill B!
---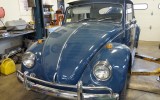 Bob contacted me sometime last year in regards to my "Find-A-BuG" program wanting to surprise his wife with a 1967 VW Convertible.
---
Bernie contacted me in early 2016 looking for an early beetle ragtop sunroof. We found this 1957 Oval Ragtop out of NM. PICS UPDATED! 1/19/17
---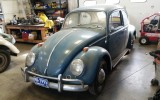 Yet another 1965 restoration project makes its way to our shop Classic VW BuGs. PICS UPDATED! 3/9/17
---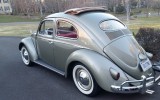 Well! Another Build-A-BuG added to our list. This 1963 Beetle is from a cool guy from NC named JR.
---
Completed VW Bug Projects
Barbara's 1974 Super Beetle Sedan Build-A-BuG PiCS updated 11/23/16
---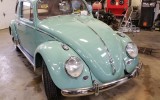 1962 "Build-A-BuG" for Jennifer B! PICS UPDATED! 2/2/17
---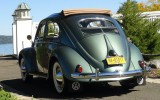 One of the nicest Oval Rag projects we have come across. PICS UPDATED 10-6-16, Video Updates 10-13-16. We Are Finished, it was an honor to work on it.
---
1952 Split Ragtop Build-A-BuG for Chris! Pics Updated 5-5-16
---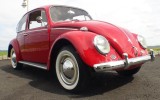 PICS/Video UPDATED 10-1-15, Project Completed Oct. 2015
---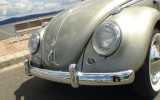 Here is another "Build-A-BuG" we Completed, a 1958 VW Beetle Bug Sedan for a cool guy Bruce from MA. Pics updated 8-28-14
---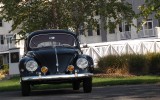 Joanna has been a fan of our work for a couple years now, she touched base with me late 2010 wanting an oval window ragtop. We got her one!
---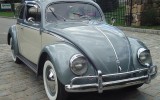 1954 Build-A-BuG project near completion! 3 Year project wrapping up! Joe & Barb visited my shop wanting a 68 beetle restored that they had. I talked them into this historical 54 instead.
---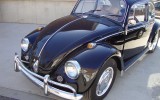 Here is another "Build-A-BuG" project we worked on, a Classic 1967 VW Beetle Bug for a cool US Marine from FL.
---
Barry from PA contacted to get an Oval Ragtop bug for a "Build-A-BuG" project. Pics Updated 5-14-15
---