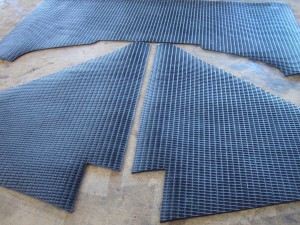 These are vintage style Engine Tar Boards for your classic VW Beetle Bug.  These are made in house at www.ClassicVWbugs.com in Congers NY.
Some trimming may be required depending on your year bug.
The pattern on the boards brings your engine bay to life and is similar to the pattern they used in the early years.  Make your BuG look Classy with these Tar Boards.
$50.00 for 3 piece boards and $15.00 to ship.