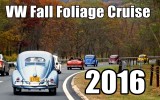 The Annual Classic VW BuGs Fall Foliage Cruise was incredible this year! What a blast, it was a record breaker, 43 VWs and over 70 people.
---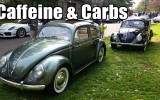 Nice show we went to on a cool October morning in 2016 called Caffeine and Carbs in New Canaan CT.
---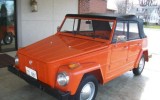 The Volkswagen Thing is one of those military vehicles that somehow made it into production, and it shows.
---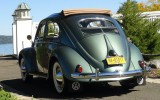 These are the final poses to a 1954 "Build-A-BuG" Ragtop Sunroof Beetle project we did for a client, finished in October of 2016.
---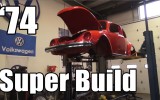 This is a late one for us, a 1974 Super Beetle "Build-A-BuG" project for a client named Barbara.
---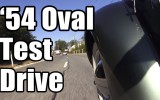 Here is the beautiful 1954 Oval Window Ragtop "Build-A-BuG" project that we finished for Joe! It was an honor to work on this bug.
---

Follow up video of this years 2016 Hemmings Concours D' Elegance we get accepted to!
---

Short tip on How To setup and make sure your Beetle Doors are aligned and will open & close correctly.
---

I have posted this in the past before here on my site, The Original Fast Volkswagen Beetle Fan Generator Belt Change.
---

Two of our Volkswagen Beetles were accepted to the 2016 Lime Rock Concours D' Elegance in Lakeville CT September 4th of '16.
---