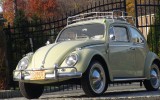 A good friend Art Miranda buys a 1962 Beryl Green Beetle from us and gives Video Testimonial
---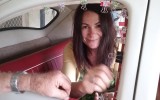 Dear Chris,
I am the owner of a 1964 beetle, my dad and I recently restored her. I wanted to thank you so much for your tutorials which enabled me to have the courage to restore the interior of my beloved bug 🙂
---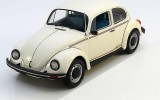 I just want to say what a fantastic site you have and thanks for all the great videos.
---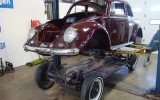 I was so impressed with the work and more importantly, the attention to detail you do, that it made me long to own another Beetle!
---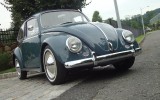 I want to say that I am a big avid fan of your class work ethics in keeping these VW's in their factory specs.
---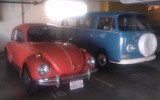 Just wanted to say thank you so much for the videos you put on YouTube!! By far the best, most informative and helpful videos I've found!!
---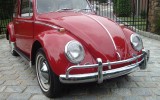 I just wanted to say thanks for all the time and effort you put into your website and videos (not to mention your cars).
---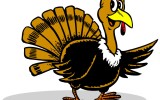 One of our family traditions on Thanksgiving is to say aloud 10 things you are grateful for.
---
G'day Chris,
Norm from Sydney, Australia and just writing to say I follow your videos and tips and have seen how jobs are done as opposed to reading the manuals.
---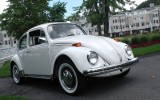 I just came across your website this morning and having spent just a short time going over it I have found it very informative and to say the least inspirational.
---