From time to time we will offer some of our restoration tips for your VW. We will show you ways to put your classic back together with home tools to save on time and money.
By signing up for our newsletter, you can get these tips delivered straight to your inbox.
Sign up today!
List of VW Bug Restoration Tips

My good friend Vince Vespe told me about a product a while back called "WENOL."
---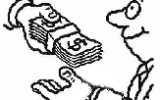 Short read on how to buy a BuG on the internet Sight Unseen…
---

Hey Guys, This is a short video on how to properly put down your floor pan gasket seal when you have a body off restoration going on. Take a look below.
---

This is the 2nd part "How to Tip" on how to adjust your valves for your vintage VW Beetle, Bug, Ghia, bus etc.
---

This is a two part tip on How to adjust your Vintage VW Valves. This is probably the 2nd most important thing you must do to keep your VW alive.
---

In this short tip I show you how to install the ever famous portawalls "White Wall Inserts" correctly.
---

In this short video I show you how to replace your battery tray area on your beetle floor pan.
---

In this short video I show you how to clear out your heater tubes to allow your new heater cables to be inserted without getting blocked for your classic VW beetle bug.
---

In this short video I show a fresh start to an engine that we just rebuilt that is part of our build a bug projects.
---

In this short Video I show how to time your old school VW engine with a small test tight.
---