From time to time we will offer some of our restoration tips for your VW. We will show you ways to put your classic back together with home tools to save on time and money.
By signing up for our newsletter, you can get these tips delivered straight to your inbox.
Sign up today!
List of VW Bug Restoration Tips

This is a short video on how to boost engine performance on your lil 36hp or 25hp Beetle Bug Motors.
---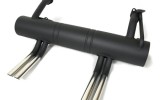 Many people like myself have a 1960 and earlier beetle that runs the stock 36hp motor.
---

In this short video I show you how to restore your Vintage VW Beetle Bug, Ghia, Bugs or any classic car steering wheel.
---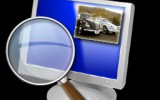 Many peeps ask me from time to time, "where do you find your cars?" I actually search nationally for these cars, and up until recently I started looking overseas.
---

This is a short video on how to tidy up your wires on your Classic VW Ghia, Beetle, Bug, Bus, etc
---

This is a short video on how to remove that CRAP stuff called Ethanol from our Classic Cars.
---

This short video shows you where I buy my parts from. Two sites I use all the time www.cip1.com www.wolfsburgwest.com A Great VW resource www.thesamba.com www.ebay.com When I need it fast! www.bugcity.com
---

Here is a quick tip on how to pad up your headliner door posts.
---

Here is a short video on "How to Stop Small Oil Leaks" for your VW Beetle, Bus, Ghia, Thing, motor/engine.
---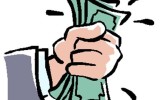 Here is Parts 8 on "How to Buy a Bug Reloaded." In this part I speak about what to look out for when examining the engine, how she shifts, runs, shimmies, shakes, etc.
---