From time to time we will offer some of our restoration tips for your VW. We will show you ways to put your classic back together with home tools to save on time and money.
By signing up for our newsletter, you can get these tips delivered straight to your inbox.
Sign up today!
List of VW Bug Restoration Tips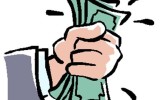 Here are Parts 5-7 on "How to Buy a Bug Reloaded." In these parts I speak about what to look out for when examining the interior, wires, major body work, doors, title/registration, and buying intentions.
---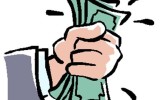 I took it upon myself to redo an old series I did a few years ago on "How to Buy a BuG, and What to look out for."
---

I have a new video out this week on Engine Detail. We are in the middle of doing a motor so I thought I would show you how I go about cleaning my motors up. I give you different ways (depending on budget) on how to go about making your motor look SHNAZY on whatever budget.
---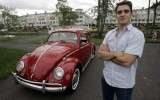 I have Many Many "How to Tips" on my YouTube Channel that you can view here —-> Classic VW Bugs YouTube Channel This is a new relaunch of this site, from time to time I will have the tips listed here when I have a free moment. For now you can head over to my […]
---

My good friend Vince Vespe told me about a product a while back called "WENOL."
---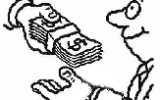 Short read on how to buy a BuG on the internet Sight Unseen…
---

Hey Guys, This is a short video on how to properly put down your floor pan gasket seal when you have a body off restoration going on. Take a look below.
---

This is the 2nd part "How to Tip" on how to adjust your valves for your vintage VW Beetle, Bug, Ghia, bus etc.
---

This is a two part tip on How to adjust your Vintage VW Valves. This is probably the 2nd most important thing you must do to keep your VW alive.
---

In this short tip I show you how to install the ever famous portawalls "White Wall Inserts" correctly.
---