From time to time we will offer some of our restoration tips for your VW. We will show you ways to put your classic back together with home tools to save on time and money.
By signing up for our newsletter, you can get these tips delivered straight to your inbox.
Sign up today!
List of VW Bug Restoration Tips

This is a short video on listing your VW or any classic car online. What not to do and what to do to have a successful sale.
---

This is a short video showing how to remove and install Beetle Outside door handles.
---

Short tip on stopping the notorious rear main seal oil leak with Speedi Sleeves.
---

Short tip on installing your engine seal and preventing overheating issues.
---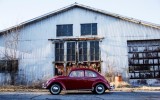 I see a growing trend these days on the Internet with classic car for sale ads claiming "ALL ORIGINAL" or the famous "BARN FIND" claim.
---

Watch this 4 part Video on 1600dp Motor Engine Rebuild
---
Looking to spruce up the interior on your pride and joy? Start with this Downloadable course and learn to Install your VW Beetle Headliner the right way!
---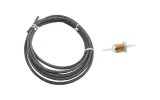 We are heading into summer, and like clock work I will get hammered with emails with people telling me that their beetle starts right up and runs great from the "get go," but after about 15-30min of driving, the VW loses power and is then tough to restart.
---

In this short video I show you how to mount your fenders and new German Fender Beads.
---

This short video shows you how to and why to blast your vintage VW down to bare metal before painting!
---