From time to time we will offer some of our restoration tips for your VW. We will show you ways to put your classic back together with home tools to save on time and money.
By signing up for our newsletter, you can get these tips delivered straight to your inbox.
Sign up today!
List of VW Bug Restoration Tips

This is a real short video on the FIX that I found with the inside window scraper on your early bug. Be sure to follow my DOOR ASSEMBLY VIDEO to restore your whole Beetle Door Here from start to finish HERE.
---

This is a short tip on restoring your vintage VW Beetle Vent wing windows.
---

Short tip on what to do if you have to put in a new wiring harness.
---

In this short tip I discuss what to do when it comes time to winterize or store your bug.
---

This short tip I discuss a cool product to paint on your Vintage VW Manifold, POR-15 Manifold Gray Paint.
---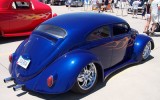 Go custom or stay "Vintage" stock? That is the question, in this tip.
---

In this 3 Part Video I will show you how to assemble your doors for your ole school bug.  Vent Windows, scrapers, seals, window. Part 1 Part 2 Part 3 UPDATED STEP FIX video below And another! Easier way to put the inner scraper in!
---

This is a short video on how to boost engine performance on your lil 36hp or 25hp Beetle Bug Motors.
---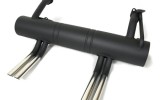 Many people like myself have a 1960 and earlier beetle that runs the stock 36hp motor.
---

In this short video I show you how to restore your Vintage VW Beetle Bug, Ghia, Bugs or any classic car steering wheel.
---