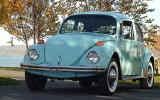 This one came to me from Queens NY. This was the first bug that I bought where the seller actually delivered it to me, pretty cool. She was not a show bug, but a great daily drive.
---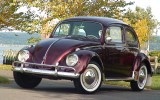 Oh My Lord, just gorgeous! I found this car floating around the US for a while and it finally made its way here to the North East and I had to grab it. We found the car only painted, nothing else.
---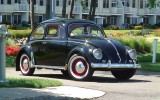 Well it brings a tear to my eye every time I look at the pics of this bug. This was the find of a lifetime, found ten minutes from my home rotting in a driveway with four flat tires, a mountain of sludge in the gas tank, and a couple lil critters made their home in there.
---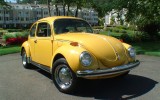 Yes I know this car looks very much like the last 72 I sold below, but they actually are very different. This one came as a super beetle with the Semi-Auto transmission, which to me are not as desirable but many of the ladies actually like them.
---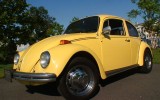 From time to time you come across a few gems that need very lil to get them going, and this was the one. This bug I had shipped in from cali, once she was released from the truck, she started with a flick of the key, and I buzzed my way home.
---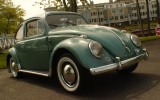 This lil guy was a body on resto. We like doing those, especially the ones from Cali, like this guy! Super solid car to start out with, fresh paint, interior, chrome, you name it.
---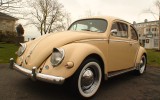 This was a sweet lil bug that I found off of eBay from Cali. She came pretty much complete. We tweaked up the chrome, seats, headliner, seals, put new white walls on, you name it!
---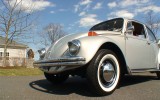 This 1970 lil bugger was a great daily/show driver, it fit perfectly in the two, she was a strong runner that had great eye appeal. We put new floor pans on this one along with a new interior from Sew Fine.
---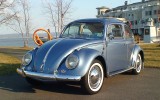 Oooo it was so hard to see this one go. This one sold in the same week I sold the '61 rag below. Both were incredible showroom pieces.
---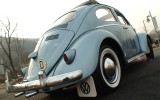 This was one of my best restos along with the '58 ragtop that sold in the same week. We bought this car with an already solid foundation…
---