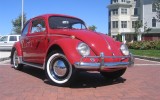 My Second lil red bug I have had in my list of restos. This car had the standard VW iconic look. Everywhere I drove her she popped in everyone's eyes.
---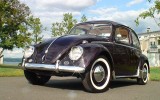 Ok, shall I say, blood, sweat, & tears? The bug that forced me to sell my 64 Lil Miss. This was the toughest bug I ever put together.
---
Wow! Looks like lil Miss all over again. This is about the 3rd Cream White VW I have done. Well what can I say, another beauty in and out.
---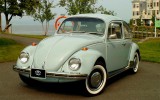 That was the first thing that came to my mind was the name "Casper." Awesome lil driver/show car, he was kinda in between the two.
---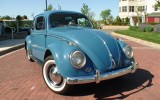 This lil guy was cute. I was a lil hesitant to buy this car just because I got it sight unseen and the person I was buying it from didn't seem to know much about bugs.
---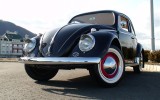 This here was just sheer class. I have grown to really love black on a bug. So I took a bold step further on this one and painted the rims red.
---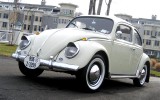 This was one of my favorite bugs! I found this car and it was just so solid. It was originally from Cali. It needed paint, interior and exterior cosmetics.
---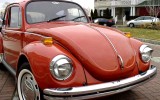 Oh so tempting to keep! Just an awesome car, near perfect. She was found pretty much intact, we upgraded her with new chrome and white walls.
---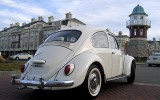 Sold '67 with new floors repaired and a brand new 1600cc engine installed. The last guy who had this bug had a horrible 1500cc in it.
---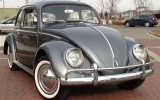 Another incredible bug I found in NJ. Extremely clean metal sunroof car.
---