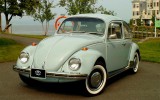 That was the first thing that came to my mind was the name "Casper." Awesome lil driver/show car, he was kinda in between the two.
---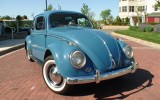 This lil guy was cute. I was a lil hesitant to buy this car just because I got it sight unseen and the person I was buying it from didn't seem to know much about bugs.
---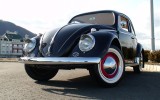 This here was just sheer class. I have grown to really love black on a bug. So I took a bold step further on this one and painted the rims red.
---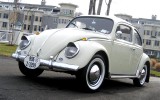 This was one of my favorite bugs! I found this car and it was just so solid. It was originally from Cali. It needed paint, interior and exterior cosmetics.
---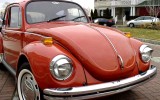 Oh so tempting to keep! Just an awesome car, near perfect. She was found pretty much intact, we upgraded her with new chrome and white walls.
---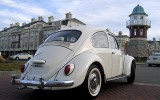 Sold '67 with new floors repaired and a brand new 1600cc engine installed. The last guy who had this bug had a horrible 1500cc in it.
---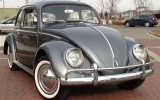 Another incredible bug I found in NJ. Extremely clean metal sunroof car.
---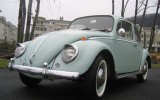 My second purchase off of eBay site unseen. Car needed a complete makeover with a new interior, chrome, seals, the works.
---
The cali 1957 bug I bought and thought I was gonna keep, (you will hear this out of me a lot). I restored midnight in the summer of 2007, took him to many shows and won several awards.
---
This is Hank the 1971 standard beetle. The first VW I bought site unseen off of eBay. Sure enough the first claim I had to submit on something I bought.
---