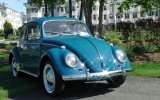 Recently I took it upon myself to look on craigslist to see if there was anything out there in my 75 mile radius.
---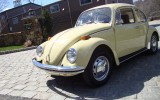 Found this car for a nice couple in South NJ. They came into my shop wanting a bug, but could not afford the "Build-A-BuG" program.
---
Barry from PA contacted to get an Oval Ragtop bug for a "Build-A-BuG" project. Pics Updated 5-14-15
---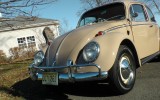 What a perfect way to start off the gift giving month, I am selling a 1965 fully restored Sunroof BuG for a good friend of mine. I guess he learned a thing or two from me when it came time to putting this lil guy back together, haha :o) She looks awesome.
---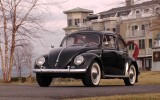 A 1954 3 Fold Ragtop For Michael & Stefanie H from Nevada. I got an email from Mike last year, he was born in '54 and was dying for a ragtop.
---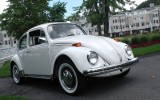 This BuG I found on eBay this past winter that was for auction in NJ. It was an unfinished project, already painted but all gutted, just the way I like em. The metal work was extensive on this car, all new front quarters, rear quarters, aprons, fenders, you name it.
---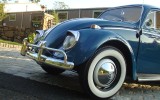 We found this lil Gem on eBay and I had to grab it. This is one of those rare cars you find where you have to do little or nothing to it. Car sat in a car condominium for years rarely driven. Paint was perfect, show quality.
---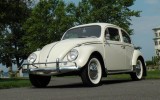 Well what can I say, another cream lil buggie. We love these color bugs especially with their red interiors. This one was just magnificent, the "Lil Ole Lady" bug found in CT.
---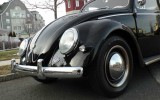 These Black Beauty Babies are some of the most stunning projects we have ever done, and this '55 was no exception. This BuG is now in the hands of Frank U. from Kansas City MO.
---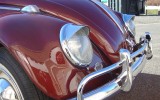 Now you know we rarely paint our cars an outrageous color, but we found this car on the internet sitting in Cali already painted. The color is a Nissan color called "The Orange Effect." It looked great in the pics from the net so we had to buy it.
---