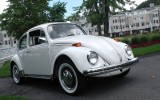 This BuG I found on eBay this past winter that was for auction in NJ. It was an unfinished project, already painted but all gutted, just the way I like em. The metal work was extensive on this car, all new front quarters, rear quarters, aprons, fenders, you name it.
---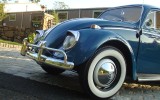 We found this lil Gem on eBay and I had to grab it. This is one of those rare cars you find where you have to do little or nothing to it. Car sat in a car condominium for years rarely driven. Paint was perfect, show quality.
---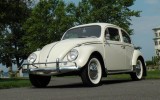 Well what can I say, another cream lil buggie. We love these color bugs especially with their red interiors. This one was just magnificent, the "Lil Ole Lady" bug found in CT.
---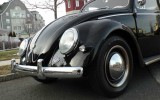 These Black Beauty Babies are some of the most stunning projects we have ever done, and this '55 was no exception. This BuG is now in the hands of Frank U. from Kansas City MO.
---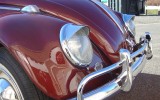 Now you know we rarely paint our cars an outrageous color, but we found this car on the internet sitting in Cali already painted. The color is a Nissan color called "The Orange Effect." It looked great in the pics from the net so we had to buy it.
---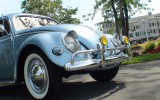 Damn what can I say, another beauty! I had a great year with this car, won several trophies and driving it was such a dream. This was one of the prettiest we had in our shop.
---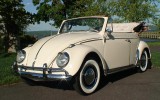 An immaculate restoration we did for a couple in Dallas TX. This was to be their wedding anniversary gift, and what a gift it was. I was so proud of this car that I wanted to call the owner and tell him I will keep the car!
---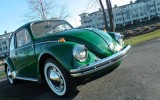 This was a great lil bug we got from South Carolina, a perfect first car or daily drive bug. This car came partially restored, it was already painted and had a newly rebuilt engine, we did the rest to it.
---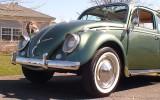 We outdid ourselves on this one. Our first FULL resto in the new shop, total ground up restoration, one of our greatest sales and most pristine vehicles, shall I say museum quality?
---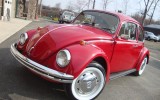 DEPOSIT PLACED! SALE PENDING
This 1968 BuG showed up at our door sometime late 2010 and was a car a guy was contemplating on restoring for himself and his wife. Well he opted out of it and decided to go for a '54 I had sitting in my shop instead!
---