Many times while we're working on Build-A-Bugs, we come across a vintage VW Bug that we just have to work on. These bugs are our own in-progress projects that will eventually be listed on our VW Bugs For Sale page, or unless we want to keep em! =o)
Currently we are working on several projects including Build-A-BuGs.
---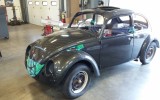 In the Summer of 2015 I came across this cool looking '66 Sunroof bug on craigslist.
---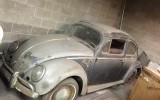 This is my latest personal project of mine to start off 2016. Pic UPDATE 2-4-16. A Classic Vintage 1954 VW Oval Window Ragtop Sunroof Beetle.
---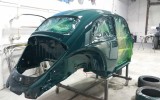 Pic Update 2-4-16! This car was found in north NJ in Mid 2012 and has sat for a couple years with us till we were ready to get to it, well that time has come!
---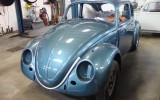 1958 Beetle Bug Project Sedan for 2016! This car has gone through a complete body off painted restoration.
---