Many times while we're working on Build-A-Bugs, we come across a vintage VW Bug that we just have to work on. These bugs are our own in-progress projects that will eventually be listed on our VW Bugs For Sale page, or unless we want to keep em! =o)
Currently we are working on 16 Projects including Build-A-BuGs.
---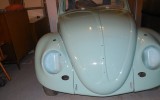 So far 2015 is turning out to be a great year, three beautiful gems came my way in just one weeks time. One of them happens to be this lil beauty we are going to assemble.
---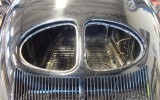 Within one week in the month of March 2015, 3 gems came my way, they came calling for me! One of them happens to be this beauty you see here. A 1952 Split Window Ragtop Zwitter.
---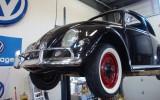 This is a multi part video series on a 1955 VW Beetle Ragtop Project Garage Find that we took to the road to Rhode Island to inspect and buy! Updated 5-28-2015!
---