If there is a hard to find part for your particular vehicle, maybe a local shop like this can make the part for you?
---

This is just another short video of us Vdub Fellas cruising up to the weekly Wednesday night classic car cruise at Bear Mountain State Park NY.
We went up with two 67s, a 51, a 55, a 60 beetle and 60 ghia.
---

This is a Vintage 1967 Beetle that was restored by Chris Vallone founder of Classic VW BuGs in Congers NY.  This 1967 Beetle was accepted to the 2016 Concours D' Elegance in Greenwich CT. Full Restoration Scrapbook of this Beetle can he seen HERE
---

I came across this mans resto video series on restoring a 1965 VW Beetle, Bill Tate is his name.
---

This is a short video I shot out of the whim with my Galaxy Smart Phone as we drove up to the Bear Mountain State Park Classic Car Cruise held each Wednesday from May till September here in NY.
---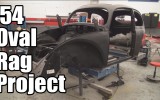 Here is my personal car, a 1954 Oval Window Ragtop that was an original Strato Silver Color, this bug came out of Ohio. This is a numbers matching car, body chassis motor. Here is the body work update on 5-12-16.
---

Found this VW on my travels in NY, talk about a hoarding junk yard! This '57 Ragtop Was back there in the MuD!
---
1952 Split Window Zwitter Beetle Ragtop Build A BuG Completed! Final Video HERE!
---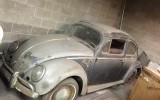 Here is a compilation of some of the best video produced road trips we have done to see some barn/garage find Beetles.
---

Just a short video on our current Beetle Bug projects that we are working on and finishing up. My Volkswagen Wonderland!
---