Just came across this video on youtube by the group "Just Kampers" on How to adjust & or change your points and condenser.  This tip should be part of everyone's tune up bag!
---

This is a short 2 part demo by www.Wolfsburgwest.com showing how to restore your seats for 68 and later bugs. Part 1 Part 2
---

In this short tip I show how to remove old VW valve guides and install new ones.
---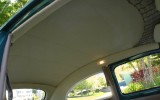 Looking to spruce up the interior on your pride and joy? Start with this Downloadable course and learn to use inexpensive tips and tricks to get the job done right!
---

This is a short video series on Heater Channel Repair on your Vintage VW. A full extensive DVD can be gotten by the "BuG Me Video" team. Pt.1 Pt.2 Pt.3 Pt.4 Pt.5
---

There are a bunch of videos on youtube that are of old car graveyards, I just came across this one, a bunch of VWs are in the mix.
---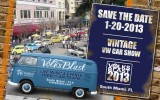 That's right, I headed down to sunny south Florida to attend this years VolksBlast VW show which was Sunday the 20th 2013.
---

In this Short video, I discuss how to remove old undercoating from your Vintage VW. We are in the middle of doing this procedure on a bug right now.  If you are making a show car, no one likes the site of undercoating.  Plus removing the old undercoating will expose rust areas you normally would […]
---

This is a real short video on the FIX that I found with the inside window scraper on your early bug. Be sure to follow my DOOR ASSEMBLY VIDEO to restore your whole Beetle Door Here from start to finish HERE.
---

This is a short tip on restoring your vintage VW Beetle Vent wing windows.
---