"The Car`s The Star" is an old BBC documentary series. Of course this one is on the VW BuG. Check it out!
---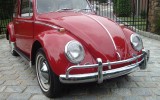 This is a perfect example on how our "Find-A-BuG" program works. We search for the gem, and we get it for you!
---

This is the 2013 VW Beetle Terryville CT Bug-A-Fair Show. My Split window '52 Beetle took 1st in Class and "Best in Show" for aircooled.
---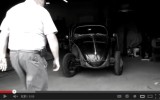 This is a multi part video series on a 1955 VW Beetle Ragtop Project Garage Find that we took to the road to Rhode Island to inspect and buy! Updated 6-26-14
---

This is the 2013 Bound Brook NJ Show N Shine Air-cooled VW Event hosted by the Central NJ VW Society.
---

This show comes around only once every 4 years in Germany. This is the best you get! The rarest of the rare is there.
---

Is your window too tight sliding up and down in your door?  It is probably your "NEW" Vent Post Felt Channel.  In this short tip I show you how to make your own Vertical felt for your vent window post.
---

This is another way to put your inner scraper in without much hassle.
---

This is a short video on How to install your engine tar boards for your Vintage VW Beetle.  We sell these Boards.
---

This is a story of a group of "at risk" kids that turn a VW Karmann Ghia to electric.
---