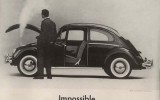 The story of the charming, honest ad campaign DDB created for VW. Universally acknowledged to be the greatest and most influential ad campaign of all time.
---

Jay invites Mario Markakis to the garage to check out his 1966 Volkswagen Beetle that's powered by a Wankel engine.
---

Short video on the Annual Nyack NY Vintage Car Show Cruise night 2016.
---

Your car's paint suffers when it's hidden beneath dirt, grime and even swirl marks. Here's a quick look at the steps you can take to rid your ride of the dreaded swirl.
---

Mid America Motorworks demonstrates how to remove and install new hood weatherstrip.
---

Whether it's your first foray into the hobby or one car purchase of many, the instantly recognizable VW Beetle makes for a great collector vehicle.
---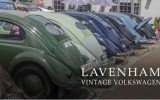 This is the Lavenham Vintage Beetle Show 2016.
---

This is a Vlog update on our Classic VW BuGs shop as of 6-30-16. Take a peek, see what we have for sale, what's in stock, and what we are working on.
---

This is the 6-22-16 Bear Mountain NY Wednesday night classic car cruise. This was a packed night, probably over 1000 cars, we cruised in with the DuBs!
---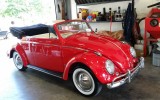 1958 Convertible Beetle SOLD!
---