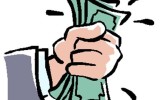 Here are Parts 5-7 on "How to Buy a Bug Reloaded." In these parts I speak about what to look out for when examining the interior, wires, major body work, doors, title/registration, and buying intentions.
---

My 1955 VW Beetle Ragtop gets accepted to the 2011 Fairfield CT. Concours D' Elegance. 1st bug to be accepted to the show. We also had the pleasure to meet Wayne Carini from "Chasing Classic Cars."
---

Cool Video on the Old vs. New 2012 Beetle. I actually had the opportunity to see the 2012 Beetle up close and personal this week when Fox News Channel came to my shop to interview me and compare one of my old bugs to the new.
---

For a while now people who have bugs have been emailing and calling me about "Selling Their BuGs" for them. This is something I am more than happy to do and something that will benefit you and our buyers.
---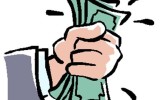 I took it upon myself to redo an old series I did a few years ago on "How to Buy a BuG, and What to look out for."
---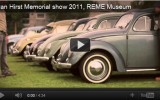 Cool video by www.pre67vw.com
These guys are out of the UK and frequent some amazing shows over there!
---

This is something that makes me cringe. Why someone wants to keep these poor cars away from the public or "restorers" like me is beyond comprehension.
---

I have a new video out this week on Engine Detail. We are in the middle of doing a motor so I thought I would show you how I go about cleaning my motors up. I give you different ways (depending on budget) on how to go about making your motor look SHNAZY on whatever budget.
---

I finally edited the 1st Annual "Fall Foliage VW Cruise" that we did back in October. It was a beautiful day. everyone seemed to enjoy the cruise, the scenery was stunning.
---

I just came across this video today that www.pre67vw.com uploaded. It is good to see that someone like me can take good shots of these shows and not use their dumb-ass smart phone to shoot video.
---