This short video shows you where I buy my parts from. Two sites I use all the time www.cip1.com www.wolfsburgwest.com A Great VW resource www.thesamba.com www.ebay.com When I need it fast! www.bugcity.com
---

Another Cool Vintage VW Show across the pond!  Man I need to go to one of these.
---

This is the 2nd Video we created for the Air-Cooled VW show at Francesca's Pizza & Wine Bar in Palm Beach Florida.
---

Two were sitting under a tree in New Jersey, another languished partially restored in a garage in Minneapolis. One was hibernating in a barn outside Charlotte, N.C. Many have come from Arizona, New Mexico and California, where the dry air and salt-free roads have been kind to vintage Volkswagen Beetles.
---

Here is a quick tip on how to pad up your headliner door posts.
---

Here is a short video on "How to Stop Small Oil Leaks" for your VW Beetle, Bus, Ghia, Thing, motor/engine.
---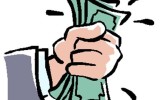 Here is Parts 8 on "How to Buy a Bug Reloaded." In this part I speak about what to look out for when examining the engine, how she shifts, runs, shimmies, shakes, etc.
---

In this short tip I explain how to fix vapor lock coming from your fuel pump.
---
This is a short tip on installing pop-out window seals into your vintage VW Beetle Frame.
---

In this short tip I show you how to repair your smoothie rim clips to hold your Hub Caps on.
---