This is a short video showing how to remove and install Beetle Outside door handles.
---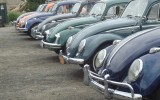 This was the special event show for Scott Hicks of Inspire Veterans, all to benefit our soldiers coming back from battle with PTSD and Depression
---
Quick How to by Rick Higgins from www.BugMeVideo.com on changing ignition switch in late model beetles. Chris Vallone
---

Short tip on stopping the notorious rear main seal oil leak with Speedi Sleeves.
---

Came across these guys on my internet travels! So cool to convert to an electric bug!
---

Short tip on installing your engine seal and preventing overheating issues.
---

This is the 2014 All Air-Cooled Central NJ VW Bound Brook Show-N-Shine Event in HD Video! Awesome lil show!
---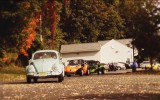 Our 2014 "Fall Foliage VW Cruise" into the Hudson Valley DATE IS SET! Saturday October 18th with a rain date of the 25th.
---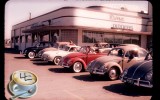 Special Event Inspire Vets! That's right guys, we will be having our 4th Air-Cooled "DuBs & Coffee" gathering Sunday August 3rd (weather permitting) at 10am-1pm at our shop 22 Burts Rd. Congers NY 10920. This is our 4th show/open house gathering of the season as we sail through the Summer.
---

Watch this 4 part Video on 1600dp Motor Engine Rebuild
---