This is a short video on being safe driving your Vintage VW, make sure everything works, be prepared!
---
Classic Car Rescue Show on the Volkswagen Beetle
---

"Legend" is a short documentary about a personal obsession for the VW Bug with a mind of his own.
---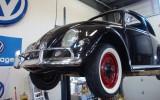 Lucky Larry's 1955 Ragtop Resto Series Update!
---

This is the Annual VW show held at Stanford Hall, Leicestershire, video created by www.pre67vw.com
---

This is part 6 series on a 1955 VW Beetle Ragtop Project Garage Find that we took to the road to Rhode Island to BUY.
---

This is a short video on Restoring your VW Speedometer.
---

This is a short walk around video on one of our Build-A-BuG projects we are wrapping up, a 1957 Oval Window Ragtop for Barry.
---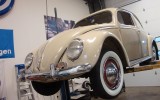 This is a short video on the rare and most wanted Oval Era Beetle, the 1953 Oval Window BuG.
---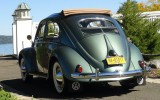 One of the nicest Oval Rag projects we have come across. PICS UPDATED 10-6-16, Video Updates 10-13-16. We Are Finished, it was an honor to work on it.
---