Added March 27, 2014 by Chris Vallone
This is a multi part video series on a 1955 VW Beetle Ragtop Project Garage Find that we took to the road to Rhode Island to inspect and buy! It is moments like these that make this job so great, I love my job.
PICS UPDATED 3-27-2014!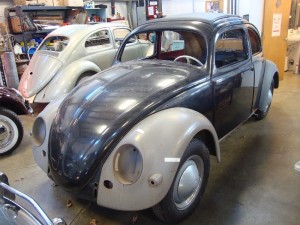 This is my good friend Lucky Larry's project. This will be his first Oval Window 50s Ragtop.
See the SLIDESHOW GALLERY HERE.
Part 1

Part 2

Part 3

Part 4

NEW Video BLASTING TO BARE METAL

---
---