Added March 19, 2014 by Chris Vallone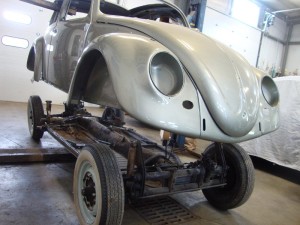 PICS updated 3-19-2014
Check out the SLIDESHOW GALLERY THUS FAR
Back from the Paint Shop! Assembly is ongoing!
UPDATE! SORRY FOR THE LONG DELAY ON THIS ONE, We started assembly in February 2014!
Here is another "Build-A-BuG" project we are working on, a 1958 VW Beetle Bug Ragtop Sedan for a cool guy Bruce from MA. Bruce shipped down his own 58 late 2011 and asked to bring her back to all her glory. But… his 58 was all rotted, and the amount of work needed to get her straight would have taken the car way out of budget. So we now found him a 58 ragtop that came out of Oregon, great solid car, no cancer to speak of.
We are going back bone stock! =o)
The car was painted Diamond Grey from 1958, an awesome color, might be a new fav of mine!
Check out the SLIDESHOW GALLERY THUS FAR
Stay Tuned!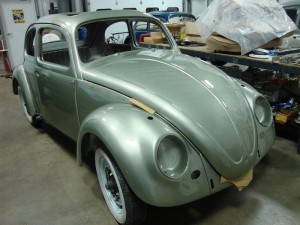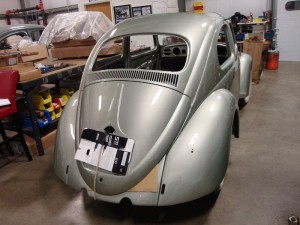 Before below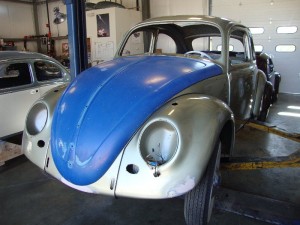 ---
---