Added March 4, 2014 by Chris Vallone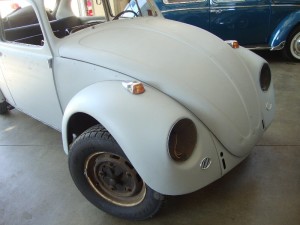 John came to us in 2013 and signed onto our "Build-A-BuG" program seeking a build to his '73 Super Beetle that he has owned since being a teenager.  That car was toast!  So I offered him this '67 that we had in stock.  This is a very solid DRY car.  In the end it is worth more than any super beetle out there, and the investment toward this car will pay off.  This car will be a fraction of what it would cost to do rockers and floors on the '73 Super he had.
We should be jumping on John's car sometime in 2014.
Keep up to date with the photos below,
---
---