Added May 9, 2013 by Chris Vallone
Sunday June 9th Our 3rd DuBs & Coffee for 2013 Gathering!

That's right guys, we will be having our 3rd Air-Cooled "DuBs & Coffee" gathering on Sunday June 9th (weather permitting) at 10am-1pm at our shop 22 Burts Rd. Congers NY 10920. This is our third show/open house gathering of the season and it will continue thereafter on the first Sunday of every month through to the fall season.
Some come out, show off your air-cooled ride, any Bug, Ghia, Type 2, Fastback, Porsche, Thing, whatever Air-Cooled. Come chat, mingle, and network with the vintage air-cooled scene. Food will be on hand, free to all, no admission, no trophies, just come and have fun. See the shop and the latest projects we are working on. More info, call 845.290.9900
** NOTE ** I know we usually have our DuBs & Coffee on the 1st Sunday of the month, but on June 2nd, our 1953 Ragtop Beetle that we just finished restoring will be on display with its new owner at this years Greenwich Concours D' Elegance.  The car was accepted to that show, so naturally we are going to attend.  But don't fret, the next gathering will be on June 9th!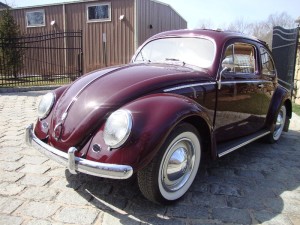 Past video of our gatherings
---
---