Added September 5, 2012 by Chris Vallone
A 1954 Sedan for Joe & Barb from PA
Pics Updated 9-5-2013: Car Received Body/paint work from Prestige Auto Body in Pearl River NY. Paint is done!

*Presently* Car is COMPLETED, final pictures are here.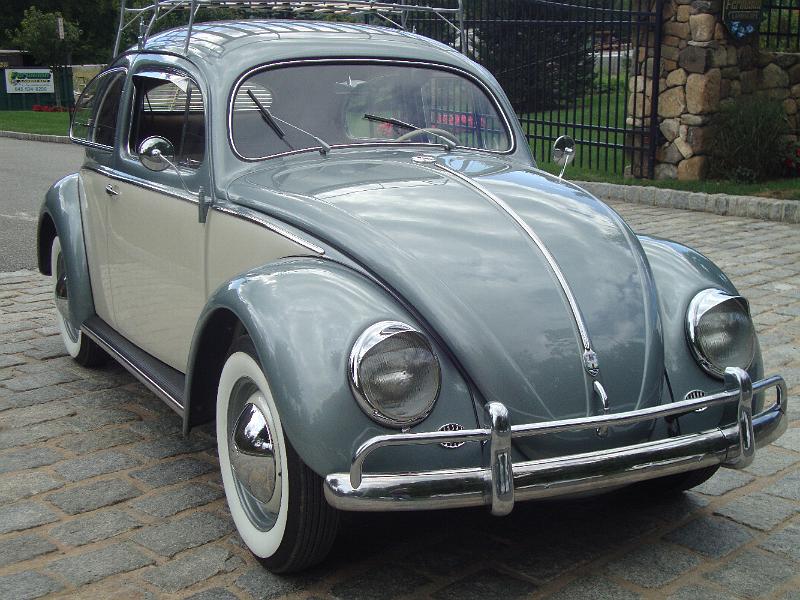 VIEW GALLERY PHOTOS HERE
History:
Joe touched base with me toward the end of 2010 to restore his 1968 VW Beetle. So he towed it up to me to check out. I gave him the upfront advice to not restore the 68 and go with a bug I had in stock, it will be worth much more in the long run. Another High end Show driver body off Resto. What is great about this car is that this was the one showcased on the news for some historical pieces we found (below).
This was another VW from the Legend in MS Oskar Zernickow
---
Videos:
Classic VW Bugs Hits the NEWS AGAIN on News Channel 12 NY
Here is the follow up News Report from News Channel 25 in TX
Video Montage of the Strip Down
Paint work being done by Prestige Auto Body in Pearl River NY.
---
Albums
---
---