Added November 11, 2011 by Chris Vallone


Hey my VduB BuDs! Happy Veterans Day, a thank you to all to the men and women who have served us. Without them, I would not be driving my bugs and enjoying life, hats off to them.
Short newsletter this week! I am packing as I write this, I am heading off to Palm Beach FL. to visit some fam, then taking the drive north to the Pasco Bug Jam on Sunday in Dade City FL. Looks to be a great day weather wise. If anyone is in the area and you want to stop by and say hi, give me a heads up! =o) Would love to meet ya.
More info can be found here www.pascobugjam.com. No worries I will be filmming the event in HD glory. Over 500 VWs show up, should be cool, this is my 1st time attending this show, I have heard a lot about it.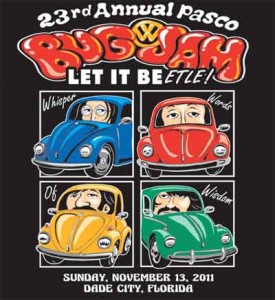 The 1954 Build-A-BuG is nearing completion, all we need now is a 1954 Motor!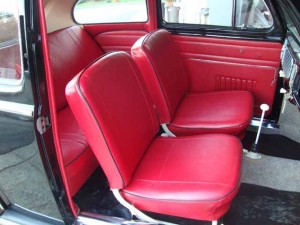 We are almost there on this bug, hopefully gearing up for completion by the end of November. I have some updated pics this week that you can check out HERE. I am getting a bunch of emails on the pics of this bug, people seem to be learning a lot as we progress through it, they see some hints of techniques that they can use on their own bugs. Glad I can help out! I will be putting together a video on steering wheel restoration very soon, all shots taken from this bug.
A big call out there if you guys could help, I am in need of a 1954 motor for this bug, we have been looking for over a year trying to track one down. I have plastered wanted ads across the VW sites and have made numerous phone calls. People seem to have every other oval window year motor but the 54, funny. If anyone knows of a case or block stashed away in a barn or basement somewhere let me know. :o)
Until then, have a great weekend!
Chris Vallone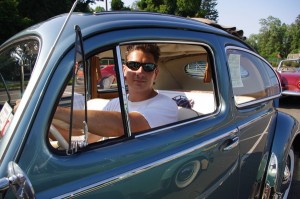 ---
Tags: '54,1954,1954 Build a Bug,1954 Oval,1954 Oval Window,Bug Jam,build-a-bug,Dade City FL Bug Jam,Old Bug 1954 Oval,Pasco Bug Jam,Vintage 1954 Beetle,Vintage 1954 Bug
Categories: General News,Newsletter
---