Added November 4, 2011 by Chris Vallone


Hey My VduB BuDs!
November is HERE and we in the NY Tri-State Area have already had a big Snow Storm! Last Saturday we had a Nor'easter hit the area with some 6-12 inches of snow. My shop was without power 3/4 of the week. So we were limited on computer access and working in the shop for that matter.
What I have in store for you this week;
1. Our "Dubs & Coffee" Gathering is this Sunday Nov. 6th
2. The 1st Annual "Fall Foliage Cruise" Video is complete
3. I head to the Pasco BugJam in Florida Sunday November 13th.
4. The 1954 Build-A-BuG project keeps ticking along, new pics
DuBs & Coffee Gathering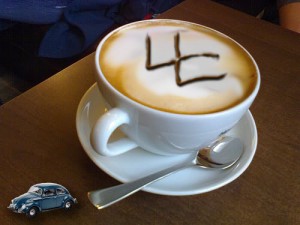 That's right guys the final gathering of the year is this Sunday, "DuBs & Coffee" November 6th 2011 from 10-1pm, we will be meeting at my shop Classic VW Bugs 22 Burts Rd. Congers NY 10920 at 9-9:30am and will be traveling 2 miles (convoy) to the Harbors at Haverstraw Complex on the Hudson by 10am. The Harbors Cafe will be open to all, breakfast, brunch, coffee, latte, tea, bagels, muffins, etc. This is one last gathering here in the North East for all the VduB Air-Cooled Nuts!
If you can't make the 9:30am slot at my shop, the address to the Harbors at Haverstraw is 1000 Round Pointe Dr. in Haverstraw NY 10927, we will be parking right next to the NY Waterway Parking lot. Alternatively you can use the address to the lot which is 30-34 Girling Dr. Haverstraw, NY 10927.
*Directions Update* If anyone who can't make the time slot at my shop and wants to head directly to the Harbors at Haverstraw and will be coming north hitting 9W to "Short Clove Rd." bear in mind the GPS and mapquest may not be updated. They just closed off the original entrance and have now made a safer wide open ramp to get to the Harbors at Haverstraw, the new ramp is just a 1/3 of a mile up from the original road and is still called "Short Clove Rd." You can't miss it, it is a cool ramp actually.
Please be at the shop by 9:30am the latest if you can since we will be making a Tour D' VduB entrance with our air-cooled gems and heading down that new ramp.
Free to all, no trophies or awards, just good ole Air-Cooled Mingle, chat, hang FUN. Any Air-Cooled VW of any shape or size is welcome, ghia, bug, bus, etc. More info? call 845.290.9900 or email chris@classicvwbugs.com.
FALL FOLIAGE CRUISE IN HD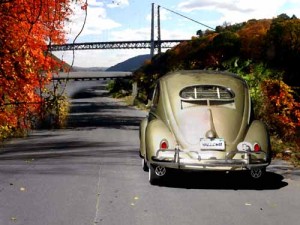 I finally edited the 1st Annual "Fall Foliage VW Cruise" that we did back in October. It was a beautiful day. everyone seemed to enjoy the cruise, the scenery was stunning. We will be doing this again next year, so stay tuned, join us! SEE THE VIDEO HERE IN HD.

PASCO BUG JAM in DADE CITY FLORIDA!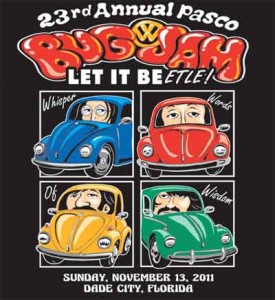 YES! I will be attending this show, I have heard so much about it I figured, "what the hell I will go down!" I would love to meet you guys there if you are near the area, stop by say "Hi." More info can be found at www.pascobugjam.com Show is on Sunday Nov. 13th 2011 in Dade City FL. I will be filming it.
1954 Build-A-BuG Project ticks on!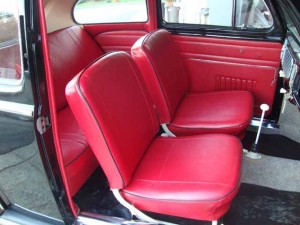 We are moving along on this car, this week kinda put a damper on things with the power outage we had from last weeks storm, nevertheless we moved forward. I have some new pics for ya HERE. Interior was the main focus this past week, seats are all done, a few more tweaks we need to do for the headliner, restored the speedo, etc. Got the new white wall tires in yesterday, rims will be sent out for sand blasting. Stay tuned…
Until then, I hope to see ya at the "DuBs & Coffee" Gathering this Sunday, weather looks perfect, Sunny 60 degrees.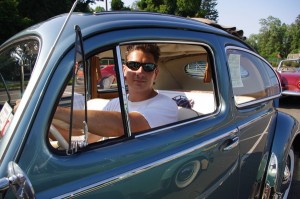 Chris Vallone
---
Tags: 1954 Build a Bug,1954 Old Bug,1954 Ragtop,air cooled gathering,Beetle Sunroof,Bug Jam,build-a-bug,Convoy Cruise,Dade City FL Bug Jam,Dubs & Coffee,Dubs and Coffee,Fall foliage convoy,fall foliage cruise,Pasco Bug Jam,Vintage Beetle Cruise,VW Beetle Gathering,VW Cruise,VW Ragtop
Categories: General News,Newsletter
---