Added October 28, 2011 by Chris Vallone



Hey My VduB BuDs!
Man OCTOBER IS OUT! And they are calling for SNOW already here in NY. BLAH!
Here today to keep you up to speed on a few things:
1. We are having our last VW show/gathering on Nov. 6th 2011 Called "DuBs & Coffee"
2. I have a New tip on Chrome Metal Polishing using a cool product not found on shelves
3. The 1954 Build-A-BuG ragtop project is moving forward
==============================================================
DuBs & Coffee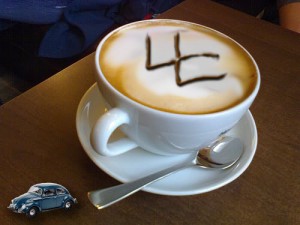 Spur of the Moment IDEA… we are doing one last gathering/show this year of 2011! Sunday November 6th 2011 from 10-1pm, we will be meeting at my shop Classic VW Bugs 22 Burts Rd. Congers NY 10920 at 9:30am and will be traveling 2 miles (convoy) to the Harbors at Haverstraw Complex on the Hudson by 10am. The Harbors Cafe will be open to all, breakfast, brunch, coffee, latte, tea, bagels, muffins, etc. This is one last gathering here in the North East for all the VduB Air-Cooled Nuts!
If you can't make the 9:30am slot at my shop, the address to the Harbors at Haverstraw is 1000 Round Pointe Dr. in Haverstraw NY 10927, we will be parking right next to the NY Waterway Parking lot. Alternatively you can use the address to the lot which is 30-34 Girling Dr. Haverstraw, NY 10927.
Please be at the shop by 9:30am if you can since we will be making a Tour D' VduB entrance with our air-cooled gems.
Free to all, no trophies or awards, just good ole Air-Cooled Mingle, chat, hang FUN. Any Air-Cooled VW of any shape or size is welcome, ghia, bug, bus, etc. More info? call 845.290.9900 or email chris@classicvwbugs.com
NEW VIDEO TIP on HOW to POLISH CHROME METAL using WENOL
Yeah it has been a bit since my last how to video, but this one is short and sweet. My good friend Vince Vespe told me about a product a while back called "WENOL." A chrome metal polisher that comes in a toothpaste type of a tube. I could not find it on the shelves, so I bought it on eBay. You can use this stuf for a whole host of things other than metal. I have used it to clean scratches out of glass and on tail light lenses.

1954 Build-A-BuG Ragtop moving along nicely!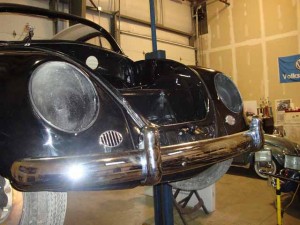 Still working on a lot of the tedious stuff this week, painted gas tank, installed carpet, and have been working on the ragtop mechanism for a few days now. We bought new parts for the mechanism, but those new parts were not allowing it to slide freely back and forth. Finally we got it, once again new parts just did not want to fit right, same ole song and dance with aftermarket. Take a peek here GALLERY PICS.
Until then, have a great weekend and a Happy Halloween!
Chris Vallone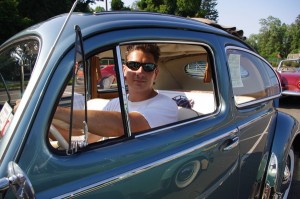 ---
Tags: beetle show,bug show,build-a-bug,Chrome polishing,Classic VW Bug Show,Classic VW Bugs Newsletter,Classic VW Show,Dubs & Coffee,How to tip,New How to tip,Vintage Bug show,Vintage VW Beetle Show,Vintage VW Show,VW show,Wenol
Categories: General News,Newsletter
---