Added September 20, 2011 by Chris Vallone
Status: As of 3/15/2012: Car is Completed!
UPDATED PICS 3/15/2012, We are done, car was delivered to NV.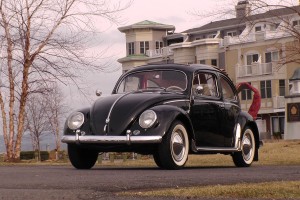 A 1954 3 Fold Ragtop For Michael & Stefanie H from Nevada. I got an email from Mike in 2010, he was born in '54 and was dying for a ragtop. We found this one for him in Long Island intact, bought from the original owners presented in the album below. This iwas a body off "Build-A-BuG" assignment. This car has never been restored, original paint and interior. Pics of the find below in slideshow. This car went back to the Original Black and Red Combo, oh you know how I love those. This was a labor of love to restore.
Final pose pics are in the slideshow below, video below.
Mike H. and his baby!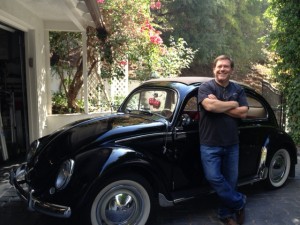 ---
Videos
---
Albums
From Start to Finish,
VIEW SLIDESHOW GALLERY HERE
---
---