Added September 12, 2006 by Chris Vallone
Meet Spanky, a 1971 Super Beetle Convertible. This was my first bug that I bought back in summer 1999 when I was still in college. I knew very little about the beetle back then, so I really did not know where to look for the rust issues and common problems. Long story short, I became a sucker on this one.
Spanky was restored shortly after Hermin left our home in summer 2006.
Spanks SOLD on eBay Fall of '06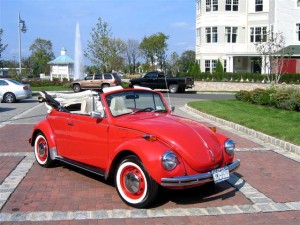 ---
---